Kingwood TX Divorce Attorney
The Renken Law Firm is an experienced Kingwood TX divorce attorney and family law attorney handling divorce, paternity, adoption, child custody, child support, child custody modification, child custody enforcement, child support modification, and child support enforcement issues.  There is no one right approach to divorce. In your initial consultation, we'll establish what a successful outcome means for you and then leverage our knowledge and resources to get you there. Our Kingwood TX divorce attorney is an experienced and skilled divorce lawyer protecting your legal rights throughout your case. We capably handle the divorce with your interests in mind, so you can focus on your own well-being.
Kingwood TX Family Law Attorney
Family-related legal situations can take a dramatic toll on every member of the family. Rare occasions will a divorce or separation solely impact the separating couple. A divorce could have lasting effects on family members, minor children, or even close friends of the family. misinformed judgments or snap decisions could ultimately lead to traumatic court orders. 
By hiring a Kingwood TX family law attorney, however, you'll be represented by legal expert who truly believe you and your family come first. Because the firm understands what's important, you will receive legal counsel that helps protect your rights in child custody, property division and more. 
Kingwood TX Child Support Attorney
When clients turn to The Renken Law Firm for legal guidance amidst child support cases, our firm's main priority is to provide them with a sense of ease as during their transition period. Because child support matters are incredibly complicated, our Kingwood TX child support attorney can help make certain your financial process (owed or owe) proceeds and is explained in a straightforward manner possible. Vital interests are at stake–even if you're unsure of how to proceed, we will lay out your options and then fight to get the best resolution possible for you. 
PRACTICE AREAS
CITIES WE SERVE
About Kingwood TX
Kingwood is a 14,000 acre (57 km²) master-planned community located in northeast Houston, Texas, United States.[3] The majority of the community is located in Harris County with a small portion in Montgomery County. Known as the "Livable Forest," it is the largest master-planned community in Harris County and second-largest within the….
Honors and Awards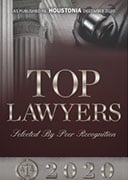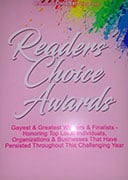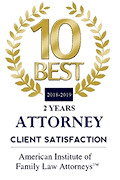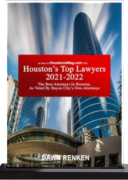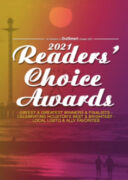 Latest Testimonials
Dawn Renken has been a true life-line for me! I was facing a divorce after an abusive marriage followed by a protective order against my ex, which left me feeling defeated and hopeless. After searching several weeks for an attorney, I was referred to Renken Law Firm. Ms. Renken was quick, aggressive and got me on back track, feeling confident about my future. Her top priority was the safety of me, my children and our financial stability.
She not only knows the law in Texas like the palm of her hand, but most importantly knows the Courts in Harris County, the judges, and the procedures very well. She's a master of the rules of engagement in front of the judge...
She is looking for the best situation for my daughter. She always listens to everything I have to say with open ears and tells me why and why not the thing I ask for May or may not be achievable. She's made this stressful, scary [situation] into a surprisingly easy experience!
"Dawn was very honest and knowledgeable in all the details that we discussed surrounding my situation and I appreciated that. She was available whenever I had a question and responded to my emails in a timely manner."
The Renken law firm goes above and beyond your average attorney. Very thorough and informative through the whole process. I truly appreciate the work they did for me!

I would highly suggest Dawn Renken, absolutely got positive results throughout my time getting child custody for my son. She gets down to the point and works very hard to get what you need. Very thankful that I am able to see my son again!

I highly recommend Dawn Renken. She is a prepared, efficient, to the point, no nonsense lawyer. I am extremely please with the swiftness and outcome of my divorce. I had a amicable divorce, but even so once we got to court the judge called out specific issues he typically has in court and she had everything he needed on hand. Needless to say he was very please and honestly, seemed shocked. If you want the smoothest transition possible through such a difficult time hire Renken Law Firm!

She is always willing to explain the facts and processes of our procedures so I am confident in the steps we are taking. Her top priority is always to protect my interests and my daughters well being. Her experience leaves her well versed in all the court procedures.
Case Evaluation
Renken Law Firm have the compassion and trial lawyer skills to tell your story to a jury.