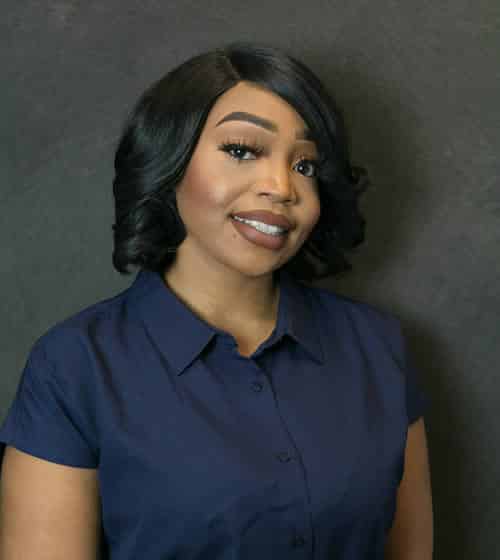 Ronnae Garrett
Administrative Manager and Senior Paralegal 
Ronnae Garrett is our administrative manager and senior paralegal. After moving from a small town and relocating to Houston, she graduated Lone Star College with honors receiving her degrees in Legal Specialization and Paralegal Studies. Over the last ten years, she has been fortunate to work in the capacity of Administrative Management, in client acquisition and retention, collections, a Paralegal and Legal Secretary for several law firms that demanded strong interpersonal and organizational skills. This included hiring and training law clerks and new paralegals.
She is well versed and experienced in all areas of legal support responsibilities and takes great pride in providing superior service to our clients. She has been a trusted asset to The Renken law firm for five years.  Acting as a liaison for the firm, Ms. Garrett knows policy and procedure for every family law court in Harris and surrounding counties.
Robin Szescila
File Clerk and Inventory Specialist
Robin earned her Bachelor of Science in Kinesiology with a K-12 teaching certification from the University of Texas in Tyler. Mrs. Szescila taught elementary physical education for a total of 10 years in Tyler I.S.D. and Klein I.S.D. before moving overseas with her husband. Now back in the United States, Robin uses her organization skills here at Renken Law Firm as a file clerk and inventory specialist.
Robin has been part time with Renken Law Firm since 2016. She knows policy and procedure for family law courts in Harris and surrounding counties.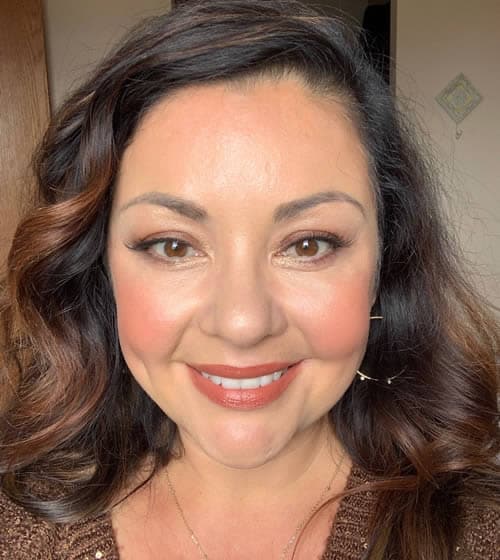 Marisa Byers
Divorce Coach and Client Liaison (Bilingual)
Marisa earned a Bachelors of Science in Psychology from the University of Houston-Downtown. Mrs. Byers background is in ABA (Applied Behavior Analysis) and worked as a Behavior Specialist for non-profit agencies that support individuals with disabilities. She also has worked in the school system assisting students with challenging behaviors. During her career, Mrs. Byers has enjoyed learning new concepts and has received training in a variety of subjects, including; certification in civil and family mediation, trained in Trauma Informed Care (TIC), and a certified  Triple P Positive Parenting facilitator. Currently, Marisa is pursuing her certification in Divorce Coaching offered by the ABA (American Bar Association). Once her certification is complete, she hopes to assist the Renken Law Firm in areas that benefit our clients.
Marisa is a disability advocate, doxie mom, and wife and mother to teen boys. In her spare time she reads, enjoys studying new concepts, and loves all things beauty.
Honors and Awards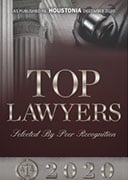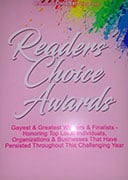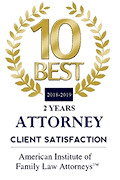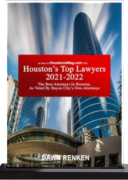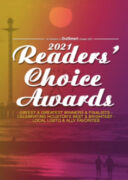 Latest Testimonials
She is always willing to explain the facts and processes of our procedures so I am confident in the steps we are taking. Her top priority is always to protect my interests and my daughters well being. Her experience leaves her well versed in all the court procedures.
"Dawn was very honest and knowledgeable in all the details that we discussed surrounding my situation and I appreciated that. She was available whenever I had a question and responded to my emails in a timely manner."
She is looking for the best situation for my daughter. She always listens to everything I have to say with open ears and tells me why and why not the thing I ask for May or may not be achievable. She's made this stressful, scary [situation] into a surprisingly easy experience!
I highly recommend Dawn Renken. She is a prepared, efficient, to the point, no nonsense lawyer. I am extremely please with the swiftness and outcome of my divorce. I had a amicable divorce, but even so once we got to court the judge called out specific issues he typically has in court and she had everything he needed on hand. Needless to say he was very please and honestly, seemed shocked. If you want the smoothest transition possible through such a difficult time hire Renken Law Firm!

I would highly suggest Dawn Renken, absolutely got positive results throughout my time getting child custody for my son. She gets down to the point and works very hard to get what you need. Very thankful that I am able to see my son again!

She not only knows the law in Texas like the palm of her hand, but most importantly knows the Courts in Harris County, the judges, and the procedures very well. She's a master of the rules of engagement in front of the judge...
The Renken law firm goes above and beyond your average attorney. Very thorough and informative through the whole process. I truly appreciate the work they did for me!

Dawn Renken has been a true life-line for me! I was facing a divorce after an abusive marriage followed by a protective order against my ex, which left me feeling defeated and hopeless. After searching several weeks for an attorney, I was referred to Renken Law Firm. Ms. Renken was quick, aggressive and got me on back track, feeling confident about my future. Her top priority was the safety of me, my children and our financial stability.
Case Evaluation
Renken Law Firm have the compassion and trial lawyer skills to tell your story to a jury.