The Woodlands TX Divorce Attorney
The Renken Law Firm recognizes that the decision to file for divorce is often an emotional one that weighs heavily on a couple or comes from a place of deeply rooted frustration. A Divorce is a court order that serves to end a marriage. If you are seeking a divorce in Texas, you should contact our The Woodlands TX divorce attorney to help you with this emotional process. Although divorce is commonly thought of as a contentious, bitter court battle, this can often be avoided. Our The Woodlands TX divorce attorney understands these cases involve spouses working together to agree on the terms of the divorce. This is typically a far quicker and less expensive process than fighting it out in the courts.
The Woodlands TX Family Law Attorney
So, during difficulties such as separation, child custody, or divorce conflicts, it is crucial to have a The Woodlands TX family law attorney who can aggressively represent your interests, protecting your love ones and your financial security. Having the help from an experience legal professional is important to ensuring the best possible outcome for your family's case. If you're in need of a The Woodlands TX family law attorney, The Renken Law Firm is here to help. We know the complexities and unique emotional challenges that come with legal family matters.
The Woodlands TX Child Support Attorney
It is required by Texas law parents to support their children. This applies whether the parents are married, divorced, or living separate households. At Renken Law Firm we have experienced The Woodlands TX child support attorney working with clients to ensure that child supportawards are appropriate and based on full disclosure. We'll make sure that other factors, such as the amount of alimony paid, are consider into the final support order. Clients can trust that our firm will ensure they are treated fairly in child support matters.
PRACTICE AREAS
CITIES WE SERVE
About The Woodlands TX
The Woodlands was conceived after the oil industry investor George P. Mitchell attended a symposium by the Rouse Company subsidiary American City Corporation and developer of Columbia, Maryland. on how to develop new towns using the HUD Title VII program. It was dedicated by George P. Mitchell in 1974 and managed by The Woodlands Corporation as an….
Honors and Awards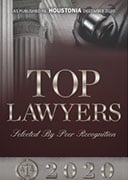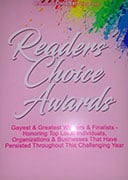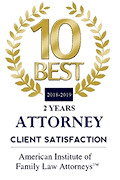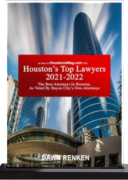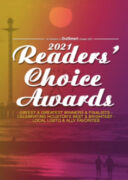 Latest Testimonials
The Renken law firm goes above and beyond your average attorney. Very thorough and informative through the whole process. I truly appreciate the work they did for me!

Dawn Renken has been a true life-line for me! I was facing a divorce after an abusive marriage followed by a protective order against my ex, which left me feeling defeated and hopeless. After searching several weeks for an attorney, I was referred to Renken Law Firm. Ms. Renken was quick, aggressive and got me on back track, feeling confident about my future. Her top priority was the safety of me, my children and our financial stability.
She is looking for the best situation for my daughter. She always listens to everything I have to say with open ears and tells me why and why not the thing I ask for May or may not be achievable. She's made this stressful, scary [situation] into a surprisingly easy experience!
I would highly suggest Dawn Renken, absolutely got positive results throughout my time getting child custody for my son. She gets down to the point and works very hard to get what you need. Very thankful that I am able to see my son again!

I highly recommend Dawn Renken. She is a prepared, efficient, to the point, no nonsense lawyer. I am extremely please with the swiftness and outcome of my divorce. I had a amicable divorce, but even so once we got to court the judge called out specific issues he typically has in court and she had everything he needed on hand. Needless to say he was very please and honestly, seemed shocked. If you want the smoothest transition possible through such a difficult time hire Renken Law Firm!

"Dawn was very honest and knowledgeable in all the details that we discussed surrounding my situation and I appreciated that. She was available whenever I had a question and responded to my emails in a timely manner."
She not only knows the law in Texas like the palm of her hand, but most importantly knows the Courts in Harris County, the judges, and the procedures very well. She's a master of the rules of engagement in front of the judge...
She is always willing to explain the facts and processes of our procedures so I am confident in the steps we are taking. Her top priority is always to protect my interests and my daughters well being. Her experience leaves her well versed in all the court procedures.
Case Evaluation
Renken Law Firm have the compassion and trial lawyer skills to tell your story to a jury.
We will get to know you and your family so that we can help the jury understand what has happened to you and your family and how it has changed your lives.