Modification of Custody
A modification suit is a lawsuit seeking to modify or change your current custody order. In Texas, modifying an existing order is not as easy as it may seem. You won't be able to modify an order merely because you no longer like it.  Texas Courts will only modify orders when there is a good reason to do so – the existing order is no longer what is best for the child or when circumstances have changed so drastically from the date that the existing order was signed, the order should be modified. Many things can be modified in a custody case, including:
Which party pays for what expenses of the children (and how much); 

The amount of child support to be paid;

The parent with the exclusive right to designate the residence of the child;

Whether a domicile (residence) restriction should be modified; 

Schedules for possession and access to the child;

Conservatorship (how decisions are made for the children); 

health insurance obligations; and,

any other matter concerning a child.
When considering  seeking (or defending against) a modification suit the party wishing to modify must prove that the modification is in the best interests of the child; and, there has been a material and substantial change in circumstances of a child or parent since the last order or decree.
What is "The Best Interest of the Child"?
Courts always consider what is in the best interest of the child and Texas Courts have broad discretion related to what this means. The best interest of the child is the guiding principle for all orders impacting children. Courts do not make decisions based on what the parent wants or needs but rather are primarily focused on what will be best for the children. A Court will consider all of the circumstances of the family when evaluating the best interest of the child and will sometimes look for more information from outside sources to make that decision such as counselors and therapists, amicus attorneys, psychosocial evaluations and child custody evaluators. 
What is a Material and Substantial Change in Circumstances? 
Courts maintain the ability to modify child custody orders until children turn 18. It frequently becomes necessary to modify such orders because circumstances change for the parents, the children, or both. Some examples of material and substantial changes have included parents moving on to different jobs, relationships and homes. As children grow they can develop different needs, including special educational and therapeutic needs. It is not uncommon for parents to find themselves unable to agree on what is best for the children based on these changes.  Even parents that have great co-parenting relationships can disagree about educational, medical and psychiatric decisions for their children and need the help of attorneys, mediators and sometimes a Court to resolve their differences. 
What Should I Consider Before Trying to Modify a Prior Order?
If your family's circumstances have changed you may be a good candidate for a modification. The Court will consider how long your current order has been in effect, the kinds of changes you desire and what addresses the children's needs best. Contact Renken Law Firm, PLLC about your specific circumstances to determine how these factors will impact your case. 
When Can the Child Decide who to live with?
The short answer is never.  However, the Texas Family Code allows a child to speak with a judge at the age of 12. This is just one of the variables the court takes into account during a contested custody case.  When determining custody, the court will consider all factors, not just the child's wishes.
TEXAS FAMILY LAW
DIVORCE
RESOURCES
Honors and Awards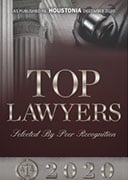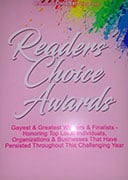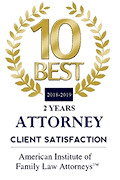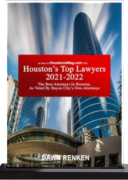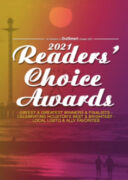 Latest Testimonials
She is looking for the best situation for my daughter. She always listens to everything I have to say with open ears and tells me why and why not the thing I ask for May or may not be achievable. She's made this stressful, scary [situation] into a surprisingly easy experience!
She not only knows the law in Texas like the palm of her hand, but most importantly knows the Courts in Harris County, the judges, and the procedures very well. She's a master of the rules of engagement in front of the judge...
I highly recommend Dawn Renken. She is a prepared, efficient, to the point, no nonsense lawyer. I am extremely please with the swiftness and outcome of my divorce. I had a amicable divorce, but even so once we got to court the judge called out specific issues he typically has in court and she had everything he needed on hand. Needless to say he was very please and honestly, seemed shocked. If you want the smoothest transition possible through such a difficult time hire Renken Law Firm!

She is always willing to explain the facts and processes of our procedures so I am confident in the steps we are taking. Her top priority is always to protect my interests and my daughters well being. Her experience leaves her well versed in all the court procedures.
The Renken law firm goes above and beyond your average attorney. Very thorough and informative through the whole process. I truly appreciate the work they did for me!

Dawn Renken has been a true life-line for me! I was facing a divorce after an abusive marriage followed by a protective order against my ex, which left me feeling defeated and hopeless. After searching several weeks for an attorney, I was referred to Renken Law Firm. Ms. Renken was quick, aggressive and got me on back track, feeling confident about my future. Her top priority was the safety of me, my children and our financial stability.
I would highly suggest Dawn Renken, absolutely got positive results throughout my time getting child custody for my son. She gets down to the point and works very hard to get what you need. Very thankful that I am able to see my son again!

"Dawn was very honest and knowledgeable in all the details that we discussed surrounding my situation and I appreciated that. She was available whenever I had a question and responded to my emails in a timely manner."