The Divorce Process
If you're considering divorce, you're not alone. Each year over 75,000  people divorce in Texas, and 40 to 50 percent of all first-time marriages end in divorce. January is typically the most common month for divorce, with couples staying together through the holidays and separating soon after.
No matter what your reason for ending your marriage, if you're filing for divorce in Texas, there are several important things you should know about the law.
Divorce in Texas is a Lengthy Process.
If you're hoping for a speedy divorce, it probably won't happen. In Texas, there is a minimum statutory waiting period of 60 days after a petition is filed. It typically takes about six months to one year or longer to finalize a divorce, depending on the complexity of the issues and the degree of conflict.
Texas does not recognize legal separation. This means that even when you are living apart from your spouse, all of the property you or your spouse acquire is community property—regardless of the way it is titled—and all debt you or your spouse acquire is community debt. Simply put, you are married until you are legally divorced. Make sure you take that into consideration during the divorce process so that there are no surprises.
"No-Fault" Divorce in Texas.
Texas law allows for "no-fault" divorce, which means the spouse filing for divorce does not have to prove any fault, wrong doing or marital misconduct on the part of the other spouse. However, a judge may take fault into consideration when determining what is a fair division of the parties' marital property.
Divorce in Texas is not an easy process
Getting divorced is a complicated process. Attorneys attend school for years to understand all that the legal system encompasses. While you can technically represent yourself in a divorce suit, it can be a difficult process and end up costing you time, money and stress.
When contemplating a divorce, it is imperative that you consult with an attorney.  Renken Lwa Firm, PLLC can help you efficiently navigate the process. Even if your divorce becomes emotional, we are an objective third party who will remain calm and keep your best interests in mind.
Having the right attorney can make the difference
It's important to select an attorney you are comfortable with and to whom you can confide.  Divorce is intimately personal and the attorneys at Renken Law Firm, PLLC understand that. Our representation begins with a free consultation where you have an opportunity to meet us and begin to form that relationship necessary to succeed.  Renken Law Firm, PLLC practices exclusively family law, we do not dabble. Having an experienced, aggressive, knowledgeable attorney at your side is the key to having a successful divorce.
TEXAS FAMILY LAW
DIVORCE
RESOURCES
Latest Articles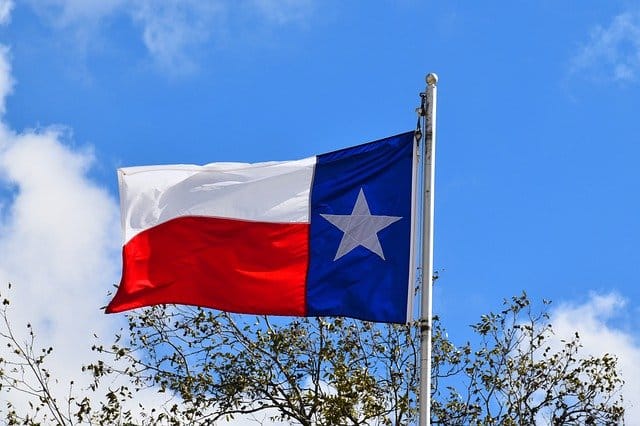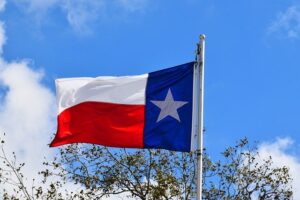 Does Texas have a waiting period for divorce? In Texas, a judge may not grant your final divorce until at ...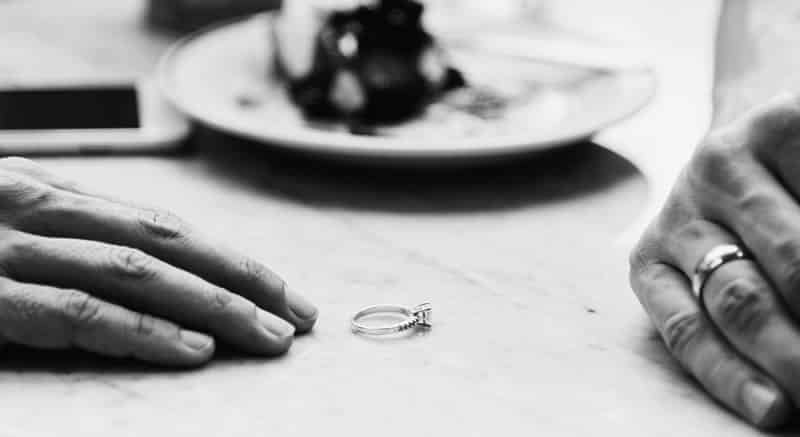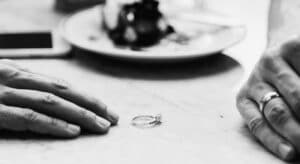 Divorce Procedure in Houston In order to divorce your spouse, there are many things you will need to do in ...

Honors and Awards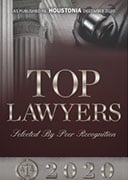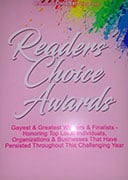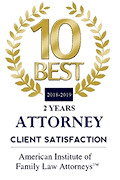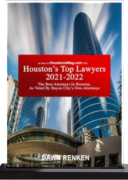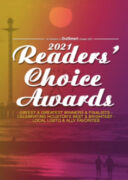 Latest Testimonials
She is looking for the best situation for my daughter. She always listens to everything I have to say with open ears and tells me why and why not the thing I ask for May or may not be achievable. She's made this stressful, scary [situation] into a surprisingly easy experience!
I highly recommend Dawn Renken. She is a prepared, efficient, to the point, no nonsense lawyer. I am extremely please with the swiftness and outcome of my divorce. I had a amicable divorce, but even so once we got to court the judge called out specific issues he typically has in court and she had everything he needed on hand. Needless to say he was very please and honestly, seemed shocked. If you want the smoothest transition possible through such a difficult time hire Renken Law Firm!

Dawn Renken has been a true life-line for me! I was facing a divorce after an abusive marriage followed by a protective order against my ex, which left me feeling defeated and hopeless. After searching several weeks for an attorney, I was referred to Renken Law Firm. Ms. Renken was quick, aggressive and got me on back track, feeling confident about my future. Her top priority was the safety of me, my children and our financial stability.
"Dawn was very honest and knowledgeable in all the details that we discussed surrounding my situation and I appreciated that. She was available whenever I had a question and responded to my emails in a timely manner."
The Renken law firm goes above and beyond your average attorney. Very thorough and informative through the whole process. I truly appreciate the work they did for me!

I would highly suggest Dawn Renken, absolutely got positive results throughout my time getting child custody for my son. She gets down to the point and works very hard to get what you need. Very thankful that I am able to see my son again!

She is always willing to explain the facts and processes of our procedures so I am confident in the steps we are taking. Her top priority is always to protect my interests and my daughters well being. Her experience leaves her well versed in all the court procedures.
She not only knows the law in Texas like the palm of her hand, but most importantly knows the Courts in Harris County, the judges, and the procedures very well. She's a master of the rules of engagement in front of the judge...