Property Division and Divorce
Every divorce involves division of property and debts. The basic steps in this process are:
Determine what is community property and what is separate property.
Determine the value of community property.
Decide on a division of community property that is "fair and just." In Texas "fair and just" is often a 50-50 property division; however, you can request a disproportionate share and courts will frequently award one spouse more than 50% of the community property.
What property is divided in a divorce?
The court can only divide and award the "community estate" in a divorce. The community estate consists of community property and debts acquired or incurred during the marriage. Community Property is presumed to include all property and income acquired by the husband and wife during the marriage (including income earned after a divorce is filed up until the divorce is actually granted). Separate Property is property owned by a spouse before a marriage or property a spouse receives during a marriage by way of inheritance or gift (including a gift from the separate property of one spouse to the other). If separate property, such as a rent house, generates income during the marriage, that income is community property.
How is community property divided?
The best way to divide community property is for the spouses to agree on a fair division. If the husband and wife cannot agree how to divide things, Texas law requires the judge to divide community assets and liability in a way that is "just and right." This does not always mean that community property is divided evenly.
Division of community assets as part of a trial before a judge requires each side in a divorce to prepare an Inventory and Appraisement. Each side will file a Sworn Inventory and Appraisement that lists all property and debts (community and separate) and shows the approximate value or amount of each. Often, the two inventories do not agree.  The judge will use the Inventories as a guide to deciding the property division. During the trial, evidence will be submitted about the nature and value of property. Sometimes, the parties hire expert appraisers to decide what land or businesses are worth.
When will a Judge make an uneven division of property? 
The judge can award an unequal division of community assets and/or debts after considering all relevant factors that include:
Who was at fault in breaking up the marriage
The earning capacities and education of the parties
The parties' ages and health, any special needs of the children; and
The separate property owned by either spouse
The two primary reasons that divorce judges will award one spouse more than 50% of the community property is a big difference in the ability to earn money in the future and fault in the break up of the marriage.
How are community debts divided?
Community debts are also divided by the court on a "just and right" basis. However, a divorce decree cannot rewrite a mortgage or loan agreement. If, for example, the judge decides the husband must pay a certain loan but the loan was taken in both parties' names, the creditor will usually look to the wife to pay if the husband does not or cannot repay the loan.
This is a very brief outline of property division in Texas.  There are numerous other factors that can contribute to the division of property in debt, including Reimbursement, Reconstitution for Waste, etc.  It is imperative that you hire a lawyer familiar with the process and the law. Renken Law Firm, PLLC exclusively handles family law cases. We will aggressively pursue any avenue you request to ensure that your community estate is divided fair and equitably.
TEXAS FAMILY LAW
DIVORCE
RESOURCES
Honors and Awards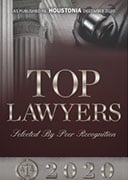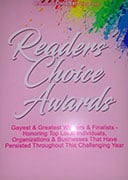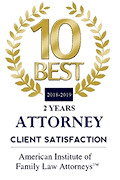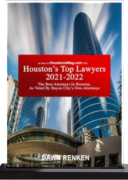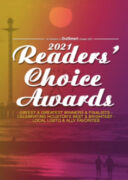 Latest Testimonials
"Dawn was very honest and knowledgeable in all the details that we discussed surrounding my situation and I appreciated that. She was available whenever I had a question and responded to my emails in a timely manner."
I would highly suggest Dawn Renken, absolutely got positive results throughout my time getting child custody for my son. She gets down to the point and works very hard to get what you need. Very thankful that I am able to see my son again!

The Renken law firm goes above and beyond your average attorney. Very thorough and informative through the whole process. I truly appreciate the work they did for me!

Dawn Renken has been a true life-line for me! I was facing a divorce after an abusive marriage followed by a protective order against my ex, which left me feeling defeated and hopeless. After searching several weeks for an attorney, I was referred to Renken Law Firm. Ms. Renken was quick, aggressive and got me on back track, feeling confident about my future. Her top priority was the safety of me, my children and our financial stability.
She is looking for the best situation for my daughter. She always listens to everything I have to say with open ears and tells me why and why not the thing I ask for May or may not be achievable. She's made this stressful, scary [situation] into a surprisingly easy experience!
She not only knows the law in Texas like the palm of her hand, but most importantly knows the Courts in Harris County, the judges, and the procedures very well. She's a master of the rules of engagement in front of the judge...
I highly recommend Dawn Renken. She is a prepared, efficient, to the point, no nonsense lawyer. I am extremely please with the swiftness and outcome of my divorce. I had a amicable divorce, but even so once we got to court the judge called out specific issues he typically has in court and she had everything he needed on hand. Needless to say he was very please and honestly, seemed shocked. If you want the smoothest transition possible through such a difficult time hire Renken Law Firm!

She is always willing to explain the facts and processes of our procedures so I am confident in the steps we are taking. Her top priority is always to protect my interests and my daughters well being. Her experience leaves her well versed in all the court procedures.